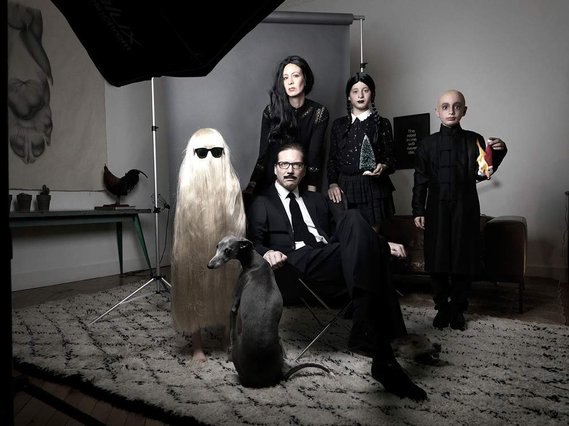 Alexandra Diez de Rivera is a Spanish-Argentine visual artist based in London working with photography.

Diez de Rivera's work has been featured in publications such as Vanity Fair, FT Magazine, Vogue, and Le Point and exhibited in galleries both nationally and internationally. She is represented in collections in Europe, China, the USA and UAE. Diezde Rivera's, Paupers' Ward Bed 20, was selected for the Photo Open 2023 Exhibitionat the RWA in Bristol. She was selected for 'London Grads Now 21' at theSaatchi Gallery in London and Travers Smith CSR Art Programme 2021-2022. Diez de Rivera wasinvited to join the 'Fair Art Fair' community in 2021. Diez de Rivera holds a Postgraduate Diploma in Communications and Graphic Design from Central Saint Martin's University and a Master's degree in Photography from the Royal College of Art. Exhibitions include, 'After the High Tide' at Cromwell Place and 'Small is Beautiful' at Flowers Gallery in London.

This website presents Diez de Rivera's commissioned portraits, click here to view her Fine Art photography.

ALTERNATIVE PORTRAIT PROJECT
'All the world's a stage, and all the men and women merely players' , William Shakespeare
Privately commissioned family and group portraits of real people playing out their real lives, with a little imagination thrown in.

Ongoing series, by commission, since 2008.

CHIAROSCURO
Portraits of children in the style of Old Master paintings. The somber and emotionless expressions of children do not alarm us in renaissance paintings but meeting their gaze in a contemporary photograph is quite different and unsettling.
Ongoing series, by commission, since 2012.